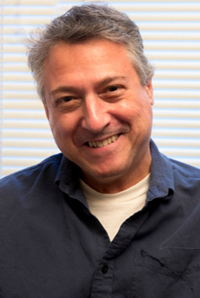 Glen Holtzer has been behind the microphone professionally since the age of 16, has been doing voiceovers in New York for over 35 years, and has been a voiceover coach in New York City for almost as long. He also was the voiceover coach at The Weist Barron School of Acting for 18 years. He's done thousands of TV & Radio commercials including Network TV campaigns for Diet Dr. Pepper, Kentucky Fried Chicken, Mitsubishi Trucks, Sunoco, Hillshire Farms, Gillette and many many more. Also major Radio Campaigns for Subaru, Pepsi, Pittsburgh Paints, Ford and was the radio voice of Bennigans Restaurants for many years. He's been a promo voice for several cable networks like MTV, Nickelodeon and various on-demand channels. He's narrated industrial films and voiced intros on the United Airlines Entertainment Network and did a Cartoon Series on Showtime. Glen's voice can be heard in major films like "Parenthood", "The Freshman", "Malcom-X", and "Miller's Crossing" and he worked in the recording studio with directors such as Ron Howard, Mike Nichols, Spike Lee, and the Coen Brothers. He also worked in the studio several times with Ben Stiller as the announcer on MTV's "The Ben Stiller Show" and as the announcer on a film Ben produced and directed for "Saturday Night Live".
Glen was one of the fortunate people to have been the announcer on a Game Show with Dick Clark. He was also an on-air Radio Personality at NBC in Washington D.C. for their owned and operated station WKYS(KISS-FM). He also worked as a morning personality in Washington at Lite-FM and was on the air at DC-101 as well. He later worked in Philadelphia at WXTU-FM.
He is a trained actor and appeared in many plays, industrial films, on-camera commercials and was also a stand-up comedian. He spent many years doing clubs in New York and on the road all over the Northeast. In New York he did new talent nights and guest spots at Gotham Comedy Club and was on stage over and over again at The Comedy Cellar, The Comic Strip, Stand-Up New York, New York Comedy Club and Carolines. He honed his skills night after night entertaining tourists at Joe Franklins Comedy Club and the "famed" Gladys's Comedy Room in Times Square.
Glen is very happy to be married to veteran Broadway Musical Theater Actress, Diane Abrams, who appeared in the original production of "42nd Street", "Hello Dolly" with Carol Channing, "Barnum" with Stacy Keach, and Tommy Tune's "Seesaw". She also performed at Goodspeed Opera House and at Radio City.
As an actor Glen appeared on stage with Academy Award winner Melissa Leo and with Peter Sarsgaard. He taught Acting at the Actor's Conservatory in New York where Alec Baldwin is on the Board of Directors. And studied with Actors Studio teachers Larry Moss, Sharron Chatten, Elaine Aiken, Lilly Lodge, and at Arena Stage in Washington, D.C.
Industry people have long said 'Glen is one of the best voice over coaches in New York' and many have said 'he is simply the best'.